MAGMA at the EuroShop 2020
Our company presented its new products
at the EuroShop 2017 exhibition in Düsseldorf
Refrigerated cabinet Kvarts Compact in the shop «MUCHO GUSTO».
Malta, city Żabbar
Refrigerated promotional island Rubin-A Vision
RUBIN-A Vision - a normal temperature ventilated showcase with incorporated condensing unit.
Exposition showcases (promo showcases) are compact and convenient showcases employed for the sales of drinks and packed refrigerated groceries in the self-service stores and in the areas of intensive flow of customers.
Other new models of the Magma equipment
A special development for the French company
Announced earlier on our web site a unique showcase MALAHIT with new technology of the frontal glass opening, has aroused a great interest among customers. KS-RUS Plant has already produced an exclusive version of this showcase for a French company.
Upon request of the customer the showcase has been finished with a radical black color, that in combination with the counter top and stainless steel bumper, makes it extremely remarkable in the sales area. The Individual approach to a wish of the customer and new unique technologies of own development have allowed to present the showcase MALAHIT to the European market.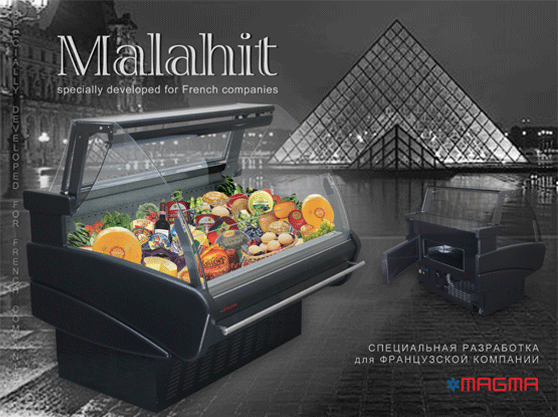 Sapfir in the supermarket "Gourmet"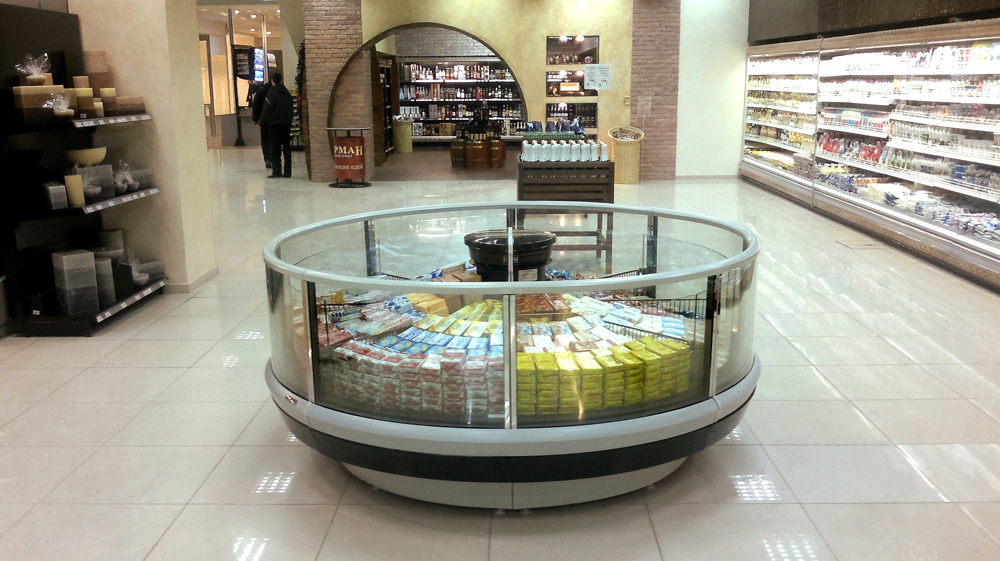 Low energy kvarts-compact low-temperature refrigerated cabinet with doors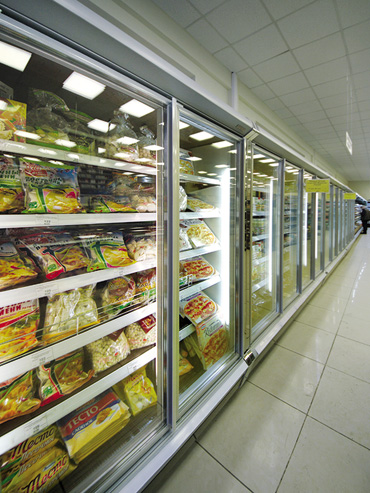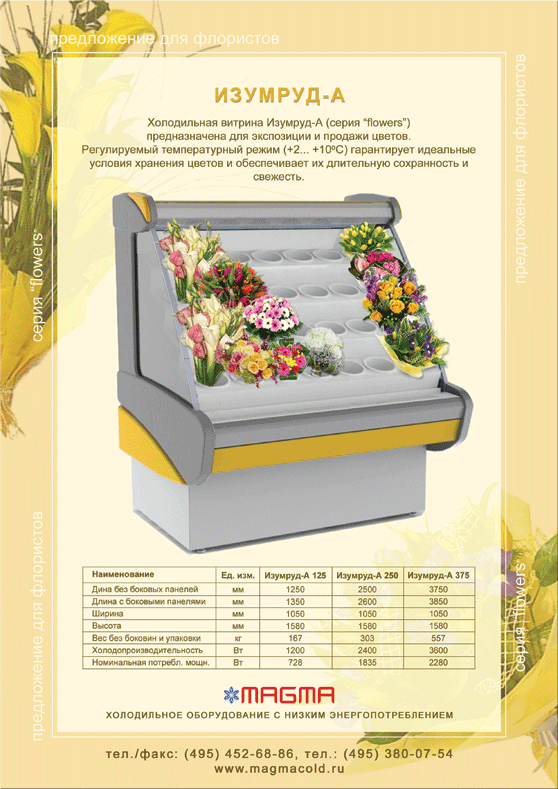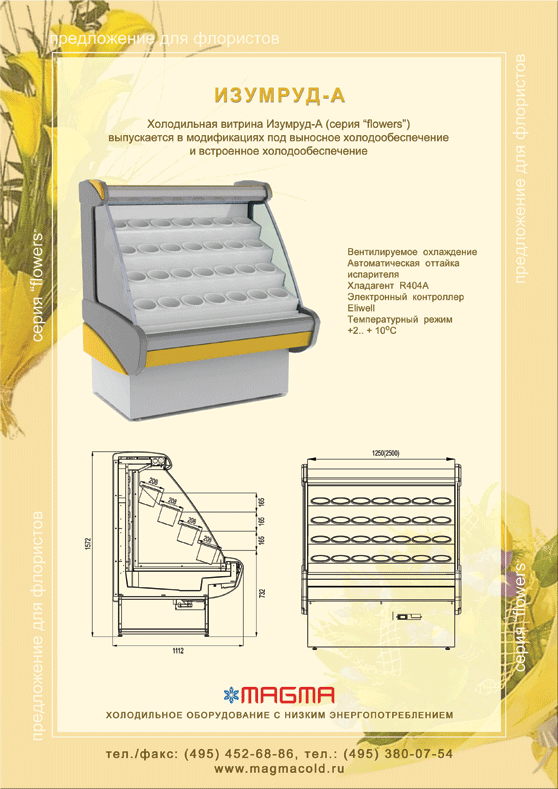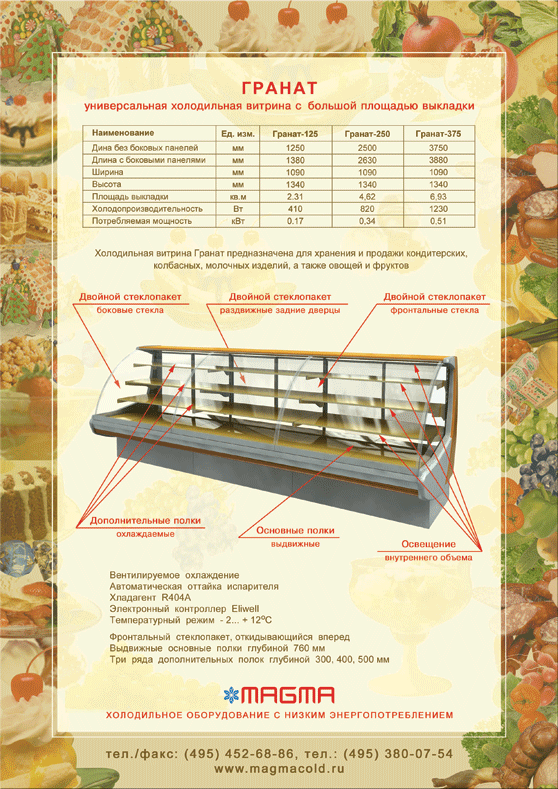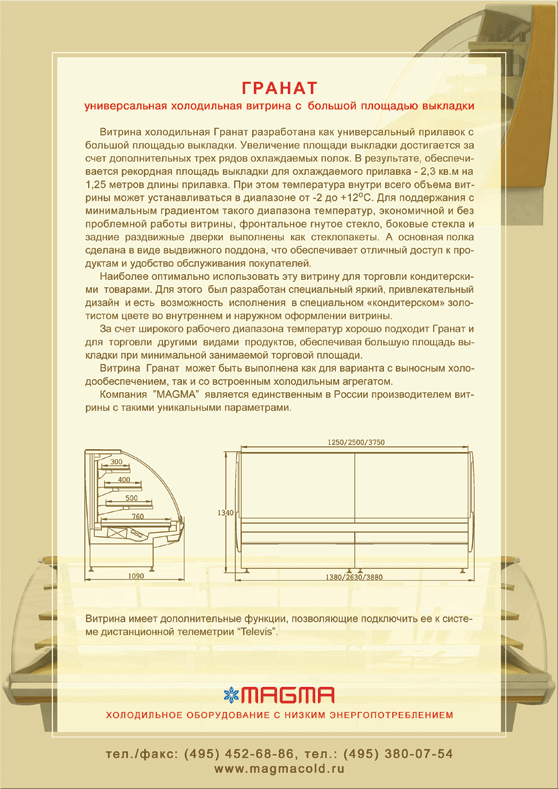 Оборудование МАГМА получило высокую оценку крупнейшей международной торговой сети "BILLA" .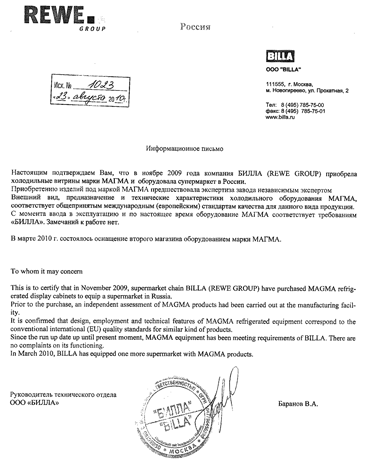 Наше качество подтверждено ещё и сертификатом ISO 9001
Equipment MAGMA is available at the EU market